Get StageIt (BRAND NEW!)

Brand new... and on a massive sale for the first 200 downloads only!!
StageIt is the #1 staging environment extension for Joomla
Only £29
Who's online
We have 14 visitors online
Welcome to PHP Web Design!
Written by Barnaby Dixon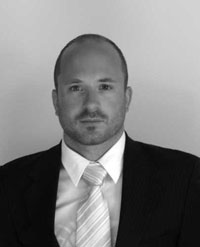 My name is Barnaby Dixon. I have been building and developing for the Joomla framework for nearly 10 years - almost as long as it's existed.
I am a Zend Certified PHP engineer, based in London, England. I own and run Vibaweb, a PHP Consultancy and Programming company with clients ranging from Barclays Bank to Heathrow Airport.
I am also Head of Digital Services for Gabriel Research & Management, a leading Digital Brand Management agency for London's Financial Services industry.
As a PHP Engineer, my aim is to build some of the most useful and most time-saving components for Joomla.
Additionally, I want to ensure that you, the customer, come first. I am grateful for all the wonderful feedback I've received over the years - and my aim is to continue to offer the highest levels of customer service, and to develop fantastic Joomla extensions in response to your ideas.
I have been programming for over 20 years, and I absolutely love writing good, efficient code. I have experience in all kinds of languages, from early Basic, to C++, to PHP, to Javascript.
Almost all of my projects nowadays are built using online languages such as PHP, and in terms of certification, I am a PHP 5.3 Zend Certified Engineer.
If you want to get in touch, you can find me on Twitter at @php_webguru, at Linkedin, or at Zend.com, and you can also send me an email through the contact form.
---