Migrate Me ON SALE!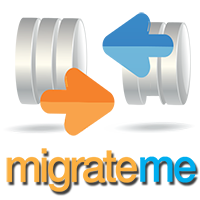 Migrate your Joomla 1.5 system to Joomla 3
ON SALE 3 DAYS ONLY
Be quick - offer ends soon!
Who's online
We have 7 visitors online
CONTACT ME
I'd love to hear from you, and if you want to get in touch, you can email me using the form below
SUPPORT REQUESTS
If you are emailing with a support request, please use this form to email me with details of any problems you are experiencing. It would also be very helpful for me if you could set up temporary FTP and administrator access so I can see the problems for myself - this will help me resolve them much faster.
HIRE ME FOR YOUR PROJECT
If you would like to discuss a project, get a quote, or hire me on a day-rate, please use the form below to get in touch initially. I will reply directly to discuss the role further. Thank you.
IMPORTANT NOTE
I always answer emails within 24 hours, and usually within 2-3 hours during UK office hours (Monday - Friday, 9am - 5pm, London time). Emails do sometimes go missing though, and my replies are sometimes bounced from full or incorrect email boxes. So if you haven't received a reply within 24 hours, please post a note in the comments form below, perhaps with an alternative email address, and I'll get back to you that way. Thanks!
EMAIL FORM
If you haven't received a reply within 24 hours, leave a comment here!
There are 3 comments
Hi Dixon,
I sent you a mail yesterday, but I haven't heard from you yet, so I leave a comment here for your kind attention.
I asked my webmaster to build a news website for me. I asked him to copy the template at www……com
Unfortunately www……com does not have an RSS Feed to pick their news.
Can Netsukii spider www……com like an rss aggregator and post the news to my website in automatic fashion anytime there is fresh news available on www……com ?
Kind regards
Qualye
Hi Barnaby,
This is a pre-sales question. I have gone through the testimonials and the tutorials and looks like a promising extension.
I work for an education organization here in Melbourne Australia. We have got 3 Joomla websites (2 Joomla 1.5 and 1 Joomla 2.5) which require upgrading to Joomla 3.4.8 at the earliest. All these Joomla sites are sub-domains of our main domain.
Joomla 2.5 site has many extensions and its about 6 gigs. Our Joomla 1.5 sites are smaller.
My question is do we need to buy both the Migrate Me and Migrate Me Plus extensions.
Thanks.
Hi there
Thank you for your question.
Migrate Me will only work with Joomla 1.5, and can migrate your data to Joomla 3.
Migrate Me Plus is for all other versions (1.6 onwards).
So if you have both Joomla 1.5 and 2.5 sites, you will need both Migrate Me and Migrate Me Plus.
All the best, Barnaby Dixon
Leave a Comment
1