Who's online
We have 5 visitors online
Written by Barnaby Dixon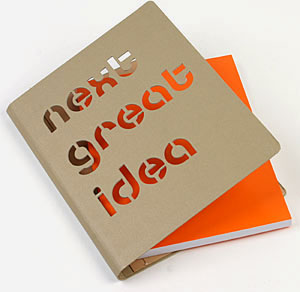 Hi there!
Have you ever looked on the Joomla Extensions Database for a Joomla component or plugin that just doesn't exist, but you desperately need?
Or do you wish Joomla had additional features - like automatic Twitter feeds related to your article's subjects, or new articles based on an RSS feed ...?
If so - let me know! If I like your idea I'll develop it with you and give you a lifetime license for free.
Sincerely,
Barnaby Dixon
---
Your ideas
There are 27 comments
There are quite a few different menu systems for Joomla at this point but what would be incredibly useful is to add geo-location functionality into the menu system. Many components for Joomla support having their content geomapped such as K2, Mosets Tree, Jomsocial, Community Builder and Sobipro and even Joomla Articles via tags. Those are the ones just off the top of my head but none will actually filter the results from your menu entry into those components based off of the users location. Why not give a menu type that would allow you to select which tables actually store the latitude and longitude for the entries in two dropdowns. With everything becoming location aware this is a feature that very few are able to provide so there is no standardized way to provide this currently. Hope my explanation makes sense, I wouldn't think this would be that hard to do but to date I have yet to find a good way of doing this.
Kazaam is perfect in the way it works. And that is the best part of it. It always works.
But there could be more functions in it to make it even better!
It is now possible to select which categories it should generate the menu from.
What I want to suggest is the following function in the plugin:
Option 1: Choose which categories
or
Option 2: All categories
So when you create a category you no longer have to add it through the Kazaam plugin because it already does it then.
Kazaam! - fabulous extension - exactly what I need but ...
I need to be able to generate two sets of submenus for all the articles in the same category - One linked to Top and One Linked to Main Menu. I repeated the menu#x entry in the plugin and amended them acccordingly, but it seems to only create the submenus in the last of the entries as it reads down them, so menu#1 did not have the submenus created but menu#2 did. I assume its because they both relate to the same input category.
Is there a way to get around this, or could this be added to a future release?
Thanks
Rob
an extention that can turn word docs to joomla article
i mean i upload 5 words docs and the extention convert it to 5 joomla article
and it must look good :)
Great Idea- but lets do that for Open Office and we will have done it for all.
Looking at that link, it was not correct. I think the version extension has been taken down from the JED. I know the author stated he could no longer support the extension. Basically it kept older versions of each article and you could roll back to the earlier version. Very essential in case you make a horrible mistake in an article.
Rowby
Looking at that link, it was not correct. I think the version extension has been taken down from the JED. I know the author stated he could no longer support the extension. Basically it kept older versions of each article and you could roll back to the earlier version. Very essential in case you make a horrible mistake in an article.
Rowby
Looking at that link, it was not correct. I think the version extension has been taken down from the JED. I know the author stated he could no longer support the extension. Basically it kept older versions of each article and you could roll back to the earlier version. Very essential in case you make a horrible mistake in an article.
Rowby
There is a joomla component called "Versioning". But it has not been upgraded to Joomla 3.x. It is really an essential extension, and hopefully you can create a 3.x version. http://extensions.joomla.org/extensions/authoring-a-content/content-versioning/6260
Thanks
Rowby
Hello from Tennessee,
I thought I might leave the link below for those of you who might need more details about increasing the memory limit on their local server. This particular link refers to MAMP and MAMP PRO. The php.ini file turns out to be a wonder file when it come to cudtomizing phpmyadmin and all sorts of things related to allowing your website to employ certain programs. This is where you will make necessary changes to employ an upload folder on your phpmyadmin c panel
http://blog-en.mamp.info/2009/09/increase-php-memory-limit-with-mamp-pro.html?m=1 as well as installing an ion cube for certain payment or subscription software.
This discussion is a great idea!
Just sad to see it fizzled out 15 months ago.
The one thing that I think Joomla needs - Just may be the solution Chris Wombles comment -
A code injector.
I would like to be able to inject css - js - php etc just before opening body tag or just before closing body tag on a page to page basis without fiddling with template source code.
So if I want to include a page or section specific element that requires code to be added into the head or before the closing body tag -
I can create a module (simple form field - non text editor) that I can place a snippet of code into and tell it to place code either into the head or foot and then assign it to pages.
Regards,
William
Sorry I can't edit - "Just sad to see it fizzled out 15 months ago."
Just realized the timeline has newest on top. I was looking at post above the feedback box when I made that comment.
Regards!
Dear Burnaby,
I have May Sites In Joomla 1.5. The Only Best Thing You Can Do Is To Upgrade Joomla 1.5 to 3.5 without the loss of data. If you make this component or extension I will purchase it $1000
Best Regards,
Faheem
We Can Change The Templates etc But the site should stay in touch I mean articles and categories etc you know better.
This could be a great achievement for all joomla users world wide.
Respect,
Faheem
I am requesting this extension because now a days joomla 1.5 is being attacked by hackers and thousands are being effected including mine. If there is a possible solution that you upgrade joomla 1.5 to 3.0 or later that would be super.
People can go for new template or make them compatible to 3.0.
Best of Luck.
Respect,
Faheem
Hi there,
Thank you for your comment. Please contact me directly to discuss the solution you need.
Thanks & all the best,
Barnaby Dixon
PHP Web Design
Barnaby... The generated menu list is being sorted in the reverse order that the articles were created. I want it to obey the ordering I specify in the Articles Manager.
How can I control the ordering of the menu items?
Hi there Mark,
Thank you for your comment. In theory it should automatically obey the ordering that you have in the Article Manager, so it's strange that it's not. I'll take a look as soon as I get a chance - as you know I offer Kazaam for free so I have to wait for a free moment before I can look into it. Sorry about that!
All the best - Barnaby Dixon
Hi Barnaby,
there is yet no 'infinite scroll' plugin for joomla...wordpress has :D :D
u know...as facebook or twitter when u scrolling down :):)
It is very annoying in Joomla that you need almost always a menue item if you want to alternate the title tag of a page view based on a category or an article. There should be a possibility to have a field on the category edit page as well as on the article edit page to do that. Several plugins seem to manage the problem but they do not realy good because they only write the title in an existing menue item or they produce garbage - especially when the plugin is turned off or it was deleted. It would be much better to have the title stored in the database together with the category respectively the article. If one wants to override it with the setting of a menue item so that should be possible as usual.
I have a request for a simple plugin/feature for Joomla. It might have been part of the system back at the beginning.
On a category blog, you can set up a number of leading articles and a number of intro articles. I would like the leading articles to show the full text (without the readmore if it exists). Then the Intro articles would show whatever is before the readmore.
Such a simple idea, yet I can't find anything that does that.
A lot of people would use this, I think. I know I would love to have that feature. I hope you can write something to do that.
Thanks for giving me the opportunity to ask for it!
I have been trying to come to terms with joomla for about a month (off and on). As a new user the most frustrating part about joomla is not joomla itself. It is the search engine on the joomla forum.
I have found it really difficult to find previous posts in the forum by searching.
Yet when I go to google I can quickly find articles and discussions even posts inside joomla forum.
It is not very helpfull to "hit" every instance of the word "save" when I am looking for "save joomla" or "back-up".
So top of my wish list is a google style search engine for the forum. Either that or some instructions that are easy to find. Not sure if such a request fits inside "extensions" developer capabilities.
Hi there,
I'm afraid that's not something I can deal with - you will need to discuss this with the Joomla forum support team.
All the best - Barnaby
Hi there Andrew,
That is a great idea - very simple and yet so effective. I'll look into building it, and I'll stay in touch to discuss the idea further.
Cheers!
Barnaby
LMAO...since the day I sent this...I was looking for the response in my email. I assumed it was private. I am glad I found my way back here. This is awesome news. In my opinion with a plugin like this I think it would hugely benefit ALOT of site admins, as so many people refuse to update because of the template editing they have performed.
Thank you,
Voice4Vision
P.S. If I manage to find time, I will post some more ideas. Do you have a certain area of expertise that you want me to focus on?
Hi again,
I think the best idea might yet be to add a css file called 'overrides.css' in your template/css/ folder, and add the override rules you want in there.
Then add a reference to the overrides.css file just before the in your template index.php file, and your overrides will work perfectly. They also won't be overwritten by any upgrades.
All the best,
Barnaby
Wow...finally a place for my ideas. I am a professional creative thinker, so this contact form for me to submit my ideas is just what I have been looking for. I generally think these ideas right of the top of my head and rarely write them down...so with that said, sometimes what I "see" does not translate into words to well. But I will give it a go.
SITUATION: In the past month I have literally rewritten all my css changes for all my modules and template pages due to third party file updates. Of 15 different Modules and one template. I had a total of 15 module new updates, 1 template new update and 3 additional template -reupdates with 7 modules having additional re-updates as well.
TITLE: Overrides Plugin
DESCRIPTION: This plugin will load up a single css file to override all other css within a template or module. This will benefit ALL joomla users that need to alter their CSS throughout their website.
FUNCTION: In Admin/Plugins you will assign the file for the plugin to load. You can name this plugin anything you like and locate it anywhere you need. This allows better chances that this file will NEVER be overwritten.
SOLUTION: If I had a single source for template overrides, I can easily maintain my changes and never fear of losing them due to updates. With that said, I will never have to worry or track which modules I edited.
I hope this explained enough, if you need more details, feel free to email me at voice4vision@hotmail.com
Leave a Comment
1